An ecological orange farm with a perfect 75m² yoga studio and 3 bedroom house FOR SALE
245.000 €
Constructed 170 m² / 162 m²
Built in 2004
3 bedrooms, 3 bathrooms
Studio / Yogastudio 75 m² including kitchenette
Ecological farmland 2409 m²
"El Rincon de los Encuentros", where the birds sing and the orange blossom is fragrant in springtime
Perfect and ready to move in. The owner lived and loved this place and will now retire from teaching and farming. May someone take over this incredible well maintained place in the Alpujarra of Almeria.

The finca is in very good condition, located in an area of orchards, close to the village of Instinción.

The beautiful house built in 2004 in cortijo style has 3 bedrooms and 3 bathrooms and the annex of the Studio.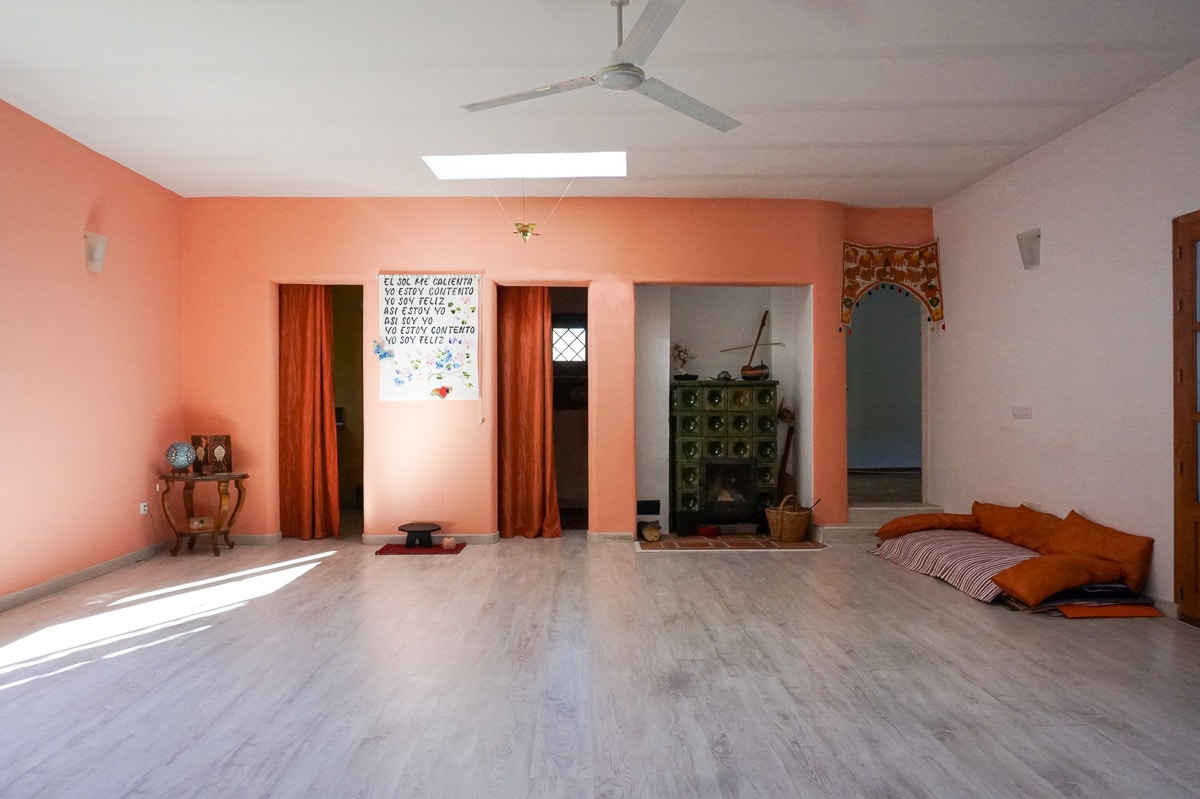 Next to the house there is a the studio annex of 75m² with its own dressing room, another bathroom/shower and small kitchen. With its main entrance from outside and direct connection to the interior of the house.
All interiors are of high quality and tasteful.
The property is connected to mains electricity and water supply.
Central heating black heat (night tariff). A built-in wood-burning fireplace in the living room. Installation of pellet stove in the bedroom area. Powerful ecological Balkan stove in the Yoga room.
The property has a very well kept plot of land of 2409m² and has organic production of orange trees and a variety of fruit trees for consumption. The installations are recently overhauled. The irrigation of the whole property is automatic and drip irrigation. Water from the communal well.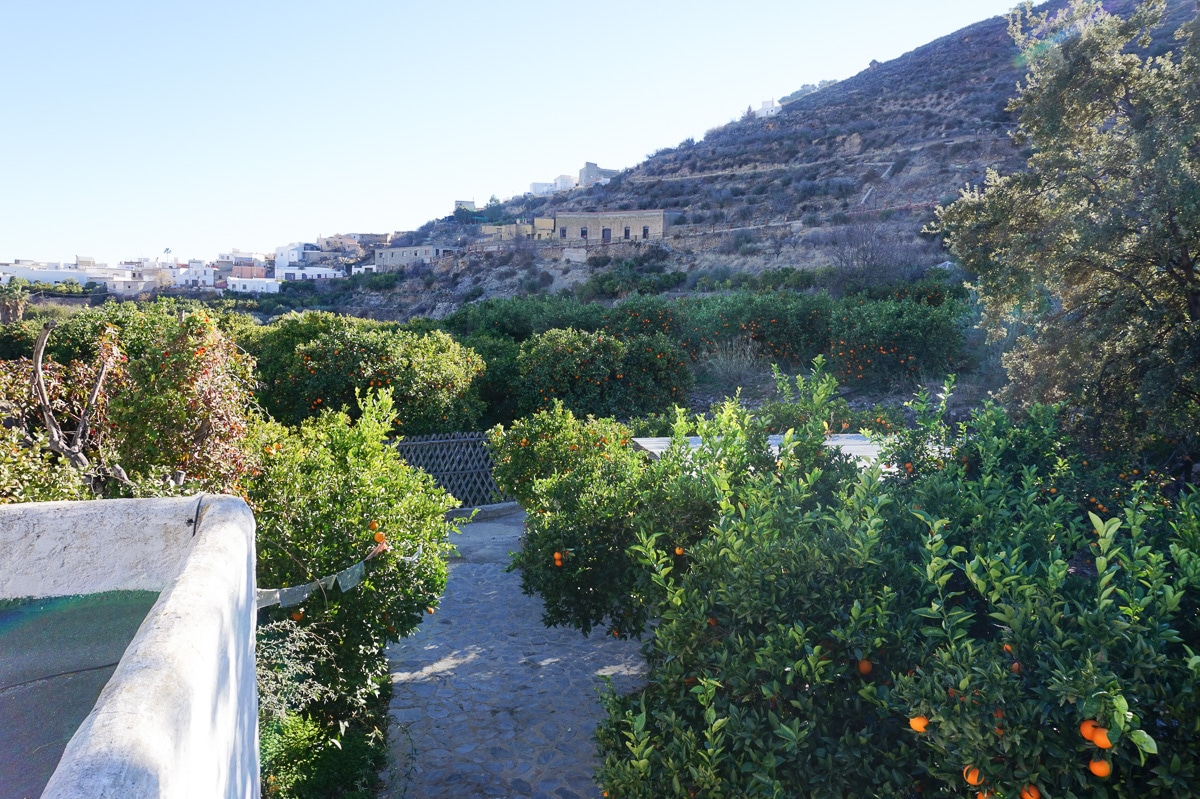 Two quince trees, an apricot tree, a peach tree, an apple tree, 10 olive trees, an almond tree, a grapefruit tree, two lemon trees, a carob tree and many orange trees.
The whole property has automatic drip irrigation.
The water comes from a communal well.
The pool is in need of renovation. It has a filter system installed.
Parking space
Foto Album:

El Rincon de los Encuentros

Flickr Album Gallery Powered By:
WP Frank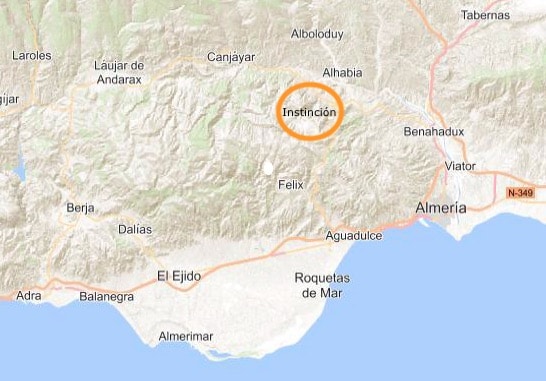 The village of Instinción is situated in the Alpujarra of Almeria and the Andarax valley with a population of 463 inhabitants, at an altitude of 431m and only 35km from the provincial capital Almería and its beaches. Instinction has a municipal swimming pool a few metres from the cortijo, primary school and school and municipal infrastructure such as a medical centre.
Alhama de Almeria is 12km away and is the largest town in the area. It has shops, also ecological shops, bars and is well known for its hot springs.
Almeria capital is 35km away on a very comfortable national road. And only half an hour to the beaches.
This property is unique and promises a healthy and happy life OPPORTUNITY!
PS: the seller also offers the possibility to extend the property with a town house in Instincion, if more rooms are needed for a extended business idea.
For more information contact with Margaret von Schiller
+34 950 881 945 – also WhatsApp