Cortijo El Saltador
For Sale
€ 1.200.000
constructed 877m²/ land 35ha
In Balance with Nature
El Saltador with its 35 hectares of land is located in the foothills of the Sierra Alhamilla, between the desert of Tabernas and the natural park that leads down to the coast of Spains eastern end – the 'Cabo de Gata' – Almeria. The valley is set in the outskirts of the Andalusian village of Lucainena de las Torres.
In the Province of Almería, Andalusia, Spain.
Retreat and Guesthouse
El Cortijo El Saltador was built and equipped by his owner as a sustainable Rural Retreat and Guesthouse. It is renown and appreciated by groups and seminars, individual tourism and corporate events.
8 Guest rooms, 4 bathrooms. Plus the first floor suite with 3 bedrooms and 1 bathroom, large office and living space – today used as private rooms.
Conference room and dining areas, interior and exterior created as open spaces. Also the large kitchen area, very suitable for cooking courses. Separate breakfast area. Enormous terrace for events and of course various storage facilities.
The property is situated remote and offers 35 ha agricultural land with communal water supply.
The houses are sustainable and off the grid via photovoltaic solar system. Well maintained and highly efficient. If ever the new owner would like to connect, the public electricity can be easily connected, since the general setup is already on the property.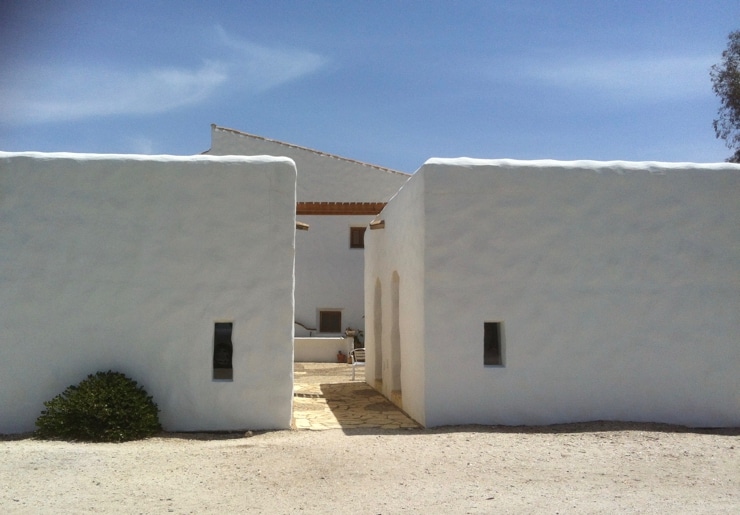 Total constructed: 877m2
Main building with first floor: 759m2
External Studio: 95m2
Land: 347.955m2 / 34,8 ha
All plots are registered as agrarian.
The land was NOT used for agriculture.
Water provided by communal well.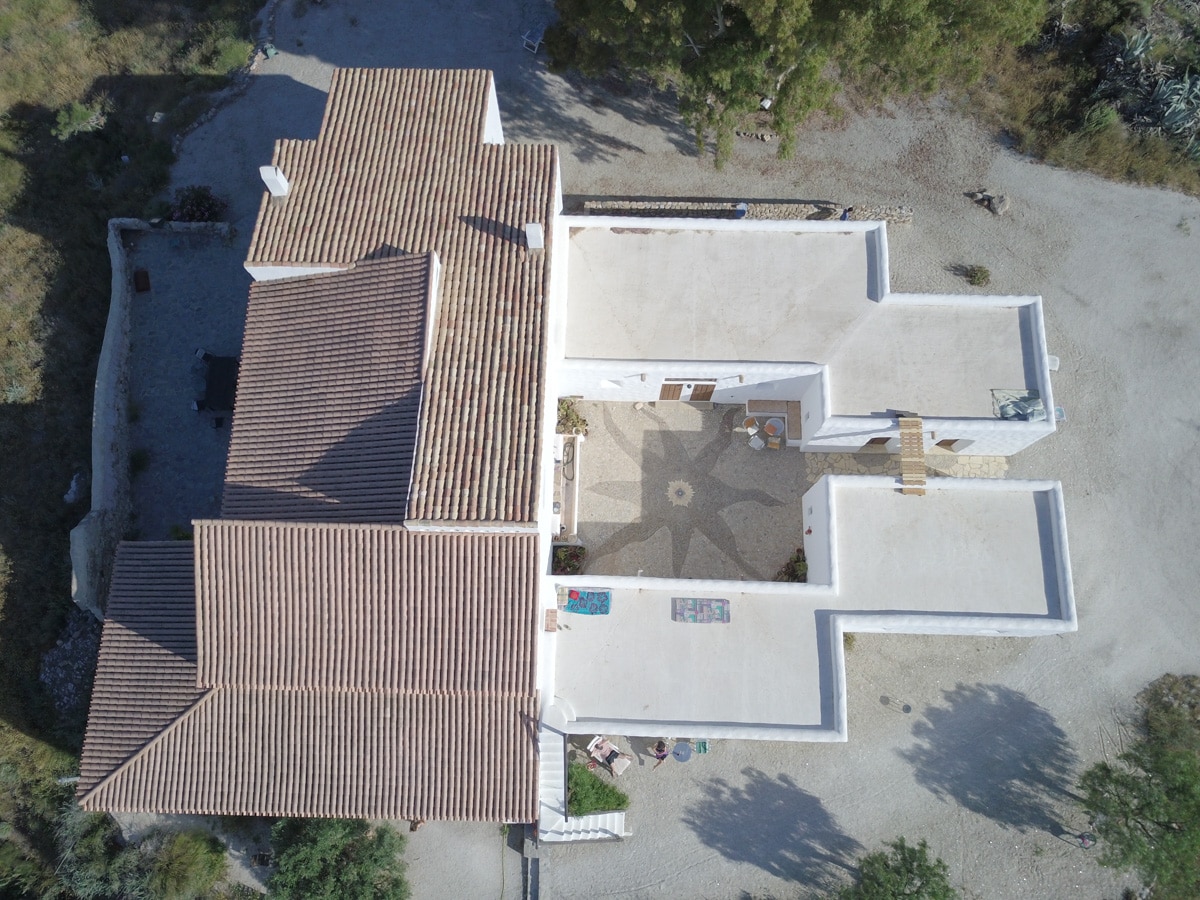 Main Building:
Ground floor 521m2
8 bedrooms 17-26m2 (exterior access)
4 bathrooms / showers / 4 toilets
Floor plans in photo gallery underneath
Conference room
Dining areas
Lounge with fire place
Library
Kitchen area with access to outdoor terrace
Several pantry and storage rooms
First floor – todays private living area – 222m2
3 bedrooms
1 bathroom
Living room with open fire place
Office space

Second Yoga- and seminar room 37m2 with access from the roof top
External Studio with 95m2 (licensed)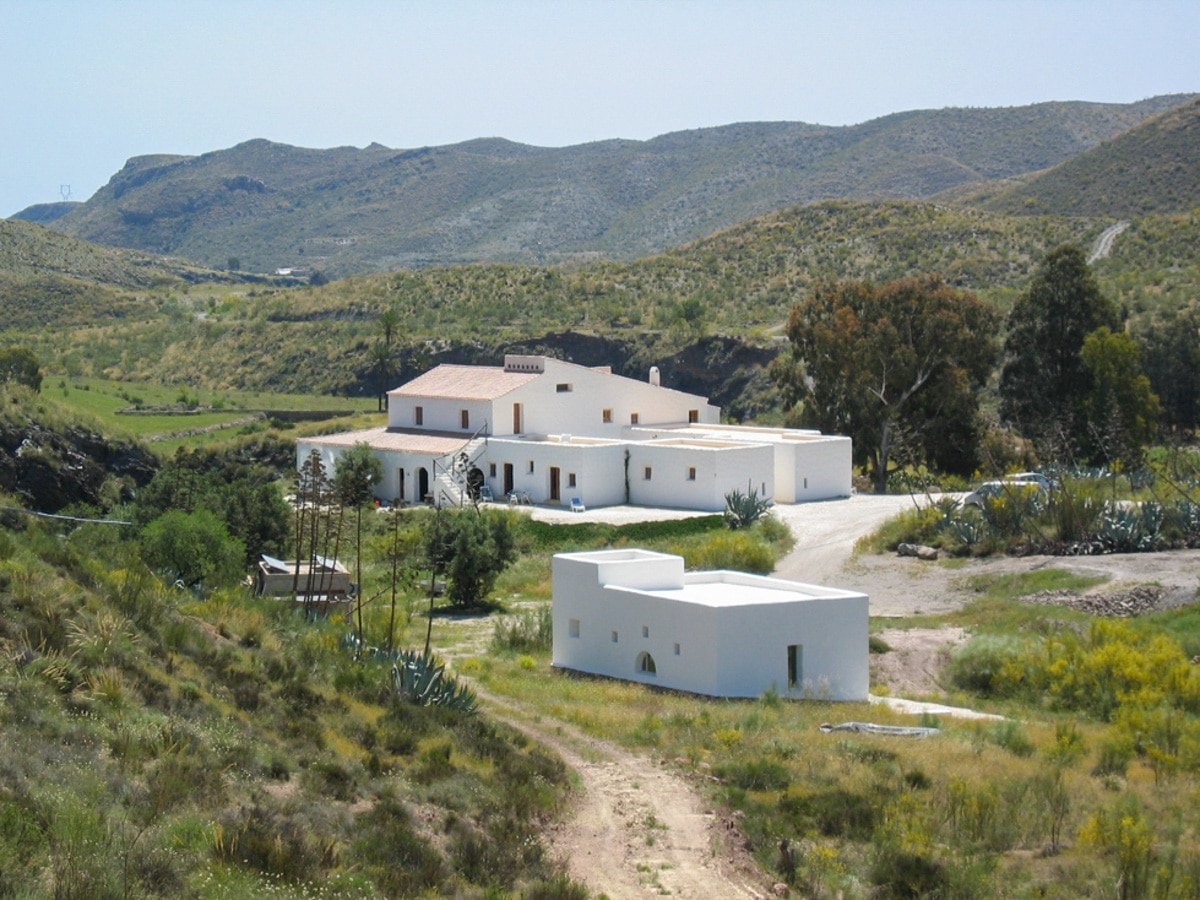 ALL DOCUMENTS in place updated and all construction licensed.
Technical details and floor plans to the property per Email only
Technical features
The house is independent via photovoltaic solar system. With Diesel generator backup.
Solar thermal underfloor heating on ground floor.
All maintained (technical details can be provided).
Public water supply.
The public electricity can be connected, since the general setup is already on the property.
Energy Certificate CEE
A brief 5 minute video story of a ruin in Andalusia
Check settings for English subtitles
Photo Gallery:

…. and last not least, a look into the future with Claudia. ENJOY!
Check settings for Engl ST.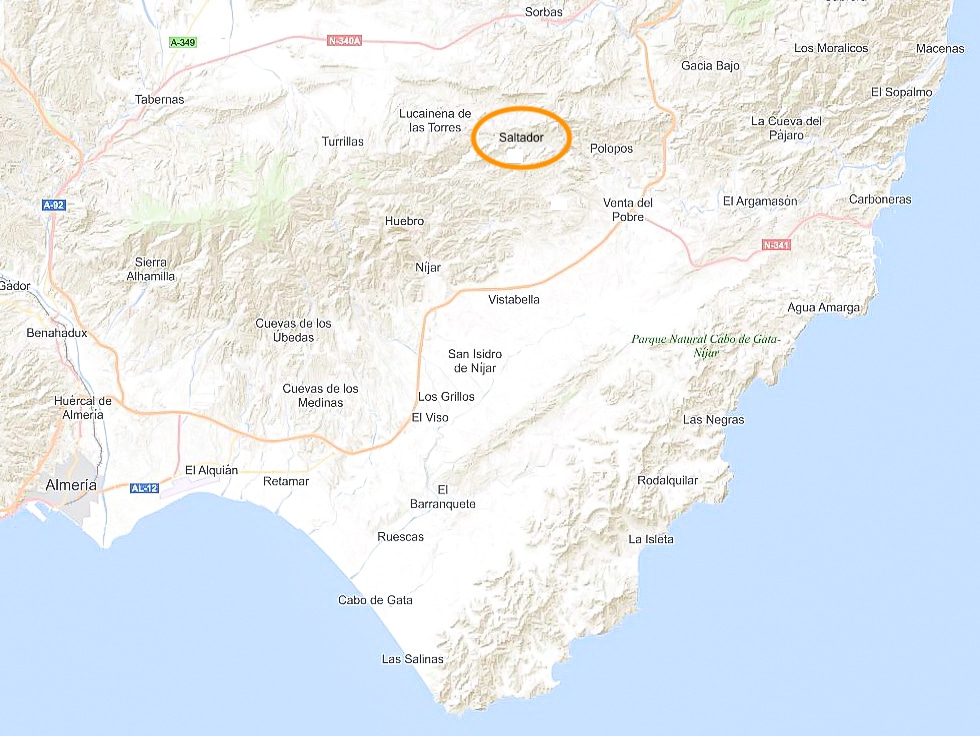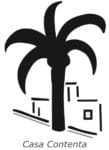 For more information
+34 950 881 945 (Phone und WhatsApp)
contact{at}casa-contenta.es