For Sale
Cortijo La Era de las Palomas – Capileira
Country House For Sale
€ 430.000
Total constructed 228 m²
Land 10.527 m²
If you know ever heard about the beauty of the Alpujarras in Andalusia, you will surely love this property.
Just above the town of Capileira at 1480m above the sea, with the Sierra Nevada on the North side, this property offers the view over the lush garden down South and the simply spectacular view of the Mediterranean Sea in the far distance.
Surrounded by endless nature for walks through the forests and valleys, you will hear above all the sound of running water and lively birds.
The pool with the waters of the mountain promises you to be in paradise. Spring water in the house and in the pool, plus all irrigation system nurtured by nature.
The owner and designer of these gardens, not to mention the beautiful house has built a place of peace and calm.
This is a classic for the area Alpujarra de Granada
This is a typical house for the area Alpujarra. Its thick stone walls, solid doors and windows in Iroko wood, very resistant with double glazing. Counts with a classic roof to withstand even possible snow in winter. This house is cosy in all seasons of the year.
If you want to be far away and at the same time within Europe, this property is perfect. 1 hour from the Mediterranean Sea. And from Granada at 1.5 hours and from Malaga airport at 2.5 hours.
With 4 bedrooms, living room, dining room, kitchen, 2 bathrooms and 2 covered porches, 2 storage rooms and the pool.
This house is a residence ready to live and enjoy. In very good condition. The gardens are maintained all year round.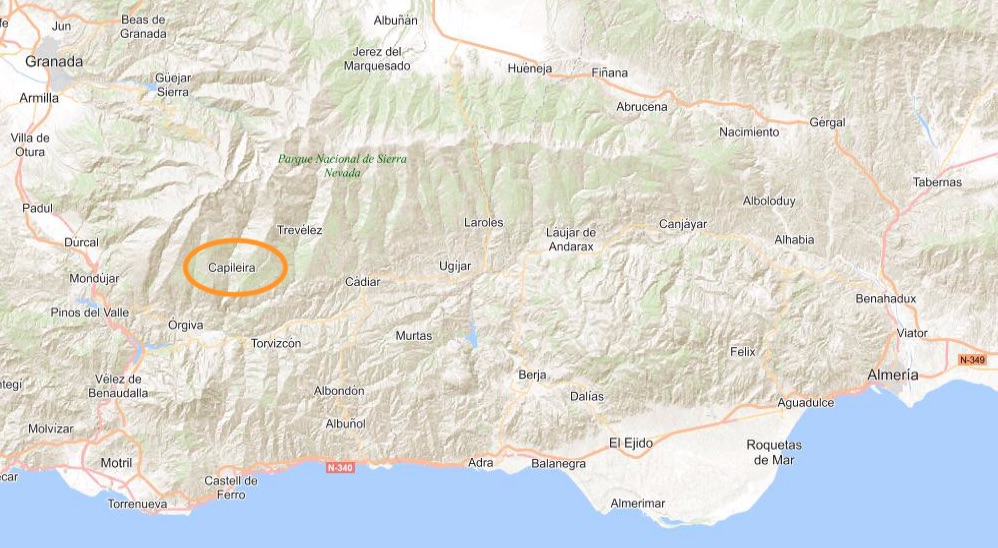 For more information please contact Margaret
+34 959 881 945