Finca olives in production, casa cortijo to reform
89.000 € NEGOCIABLE
built 204 m² on two floors
Last reform in 2004
3 bedrooms, 2 bathrooms

Land with intensive production of olives with about 200 trees over 15,336 m²
"A way to begin to understand the nature with everything well prepared"
A serious opportunity
This farmhouse with 1.5 hectares of land / 15,336m2 is located between the areas of Gergal and Aulago.
It is close to the AL-4404 that leads to the Calar Alto Observatory.
4km from the A-92, exit 356.
The deeded property has been dedicated to the cultivation of olive trees for many years with great knowledge and a quality harvest.
The house has two floors with the basics renovated. Needs reform.
Amazing tranquility and irresistible views.
With water from the proper well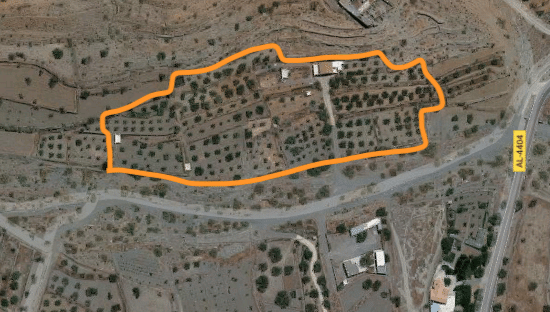 Para más información contacte con Margaret von Schiller