We can help with selling or buying your property national and international
We also deal with maintenance, renovations, vacation rentals, necessary licenses and administration.
We are based in the province of Almeria, in Andalusia, Spain also known for the Natural park of Cabo de Gata.
"We might not know everything but we do know the local Spanish market and mentality well enough to help you get the correct information"
We speak Spanish German English and French
casacontenta.es@gmail.com
Tel: +34 950 881 945
Range of Services:
Consultancy concerning PROPERTY SALES
Preparation of the legal paper work for buyer and seller
Presentation (view: Apartamentos Intinción english) of the property with photos/video/web
Multi-lingual text
Evaluation/valuation in a 'buyers' market
Introduction to international markets and platforms
"We are convinced that the owner knows best its property, and therefore can best define it and also represent it. We help him with our expertise."
Consultancy on PROPERTY PURCHASE
Orientation concerning geographic and social environment of the desired object
Independent expertise on building and grounds
General advice on legal procedures
Reliable english speaking lawyers
Appointments with estate agents
"Our focus is to produce the greatest possible transparency. 
A buyer who receives correct information will never be disappointed."
PROPERTY MANAGEMENT 
LICENCES for rentals according to the local regulations.
Annual cost control
Permits, local authorities & appointments
Tax obligations for non residents
Translations
Mediation
Craftsmen for maintenance
Specialists in arts & crafts
Architects for planning
Architects for technical questions
Lawyers
Insurance agents
Security systems
Repair Work / Renovation
Interiors and traditional materials
Advice concerning local changing seasonal needs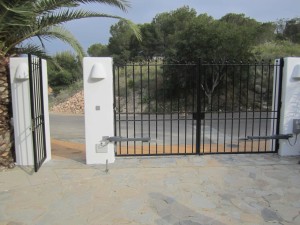 Cost estimates, legal procedures
Construction supervising
PREPARE FOR Rental Of HOUSES / Apartments:
Advice on advertising (Web/ Photos/ Video) and rental features
Clarification about legal obligations for holiday rentals in Spain
Processing of rental contracts
Processing of rental income
Reception of guests, final inspection, cleaning, laundry

CASA-CONTENTA.ES Clients:
Vacation property owners who can only enjoy their real estate at certain times of the year and who have chosen reliable property management and rental assistance.
Real estate owners who want to leave repair works renovation restoration or even refurnishing of their house in good and experienced hands.
Foreigners in Almeria whose Spanish is insufficient to understand local authorities and administrative procedures insurance policies or local craftsmen.
House owners who have decided to place their real estate on the market and with whom we can create an attractive presentation to convey internationally.
Private investors who seek advice on evaluation purchase and settlement of a property purchase as well as professionals such as agents, architects, craftsmen, notaries and legal experts.
"Through our experience and skills in various languages it is our mission to bring together the diverse skills of local experts with our foreign customers to their mutual satisfaction"

Tel: +34 950 881 945
Margaret von Schiller was born in 1956 near Lake Constance (Germany).
She founded Casa-Contenta with Marisa del Pino in 2013.
Casa-Contenta is based in the outskirts of the city of Almeria, in the very east of Andalusia. Their field of application includes the more developed tourist areas such as Las Negras, San Jose, Agua Amarga and Retamar / El Toyo and Costacabana in the east and Aguadulce and Roquetas de Mar in the west of Almeria. The many rural areas in Almeria with their widely scattered properties particularly in the areas around Gador, Tabernas and the Alpujarra Almeriense can also be easily reached from their offices in Pechina.
We speak Spanish German English and French
Almeria, since 2013