Casa Cortijo Rambla Jayon
For Sale
€ 168.000
247m²/ 1.200m²
The Casa Rambla Jayon  is forming part of an area with several small farms called Los Cortijillos de la Rambla Jayon in the Natural Park of Cabo de Gata.
The property with its 247m² constructed in total with annex like gardenhouse, garage and a shed with old oven.
124m² living space in the main house have been renovated and extended by its owners over the last 20 years (with all building permits) and the property enjoys a 790m² garden with its terrace and a glazed studio.
The 124m² living space in main house include 3 bedrooms, 1 bathroom, kitchen, living room, atelier. A small atrium provides shade and protects against wind.
The restored part from the time of the Moorish in Spain holds an office space, library and a 23m² dorm/studio room on the first floor.
Kitchen and bathroom can be improved, but there is no lack of possiblities.
The house enjoyed cosy heating with a solar underfloor heating and two fire places.
5km from the beaches of Las Negras and 35 minutes drive to Almeria and its airport. In a quiet and pleasant neighbourhood close to Fernan Perez. Google Maps
Details and floor plan to the Property per Email only
There are endless possible walks from the house in the Gabo de Gata Natural Park. Let yourself be fascinated by this emblematic landscape!
Want to take a trip around the area on a motorbike?
And thank you Benjamin for driving your fathers bike and providing the guitar tunes for the clip.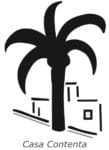 +34 950 881 945