In preparation for Sale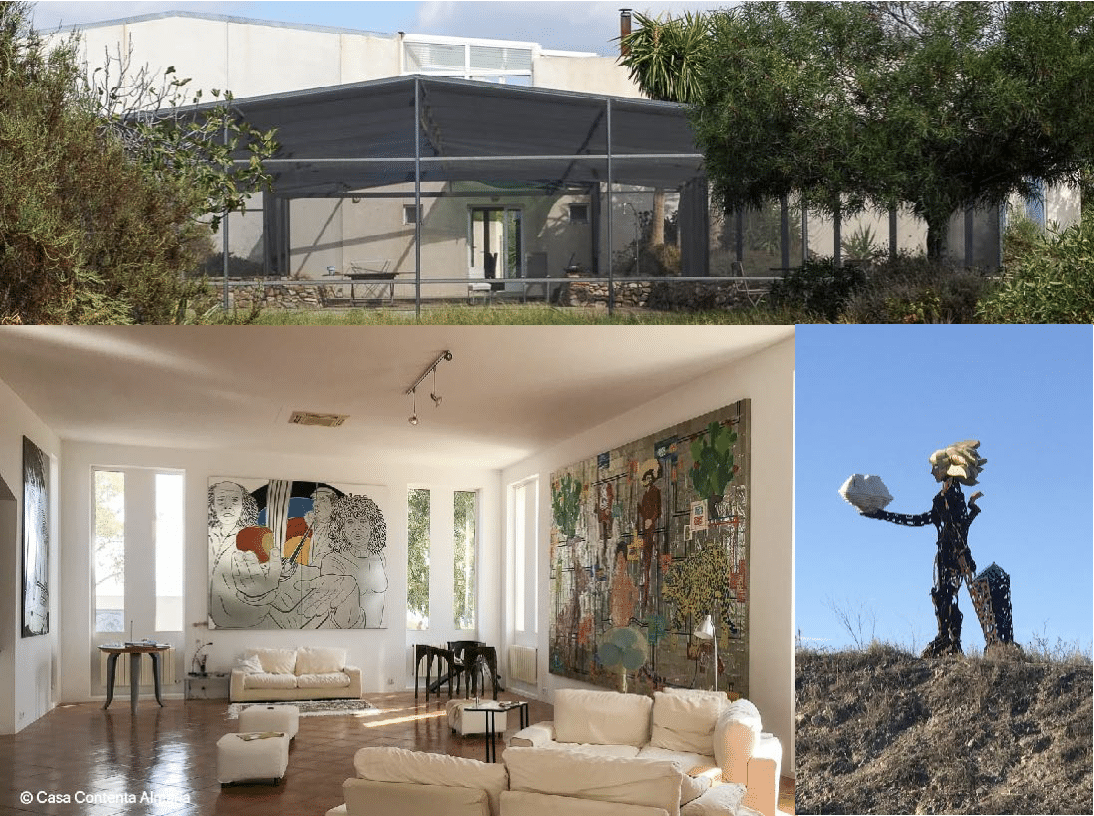 Near HUERCAL-OVERA en la Provincia Andaluza de Almería
This former farmhouse was legally renovated in 2003 to become the home of an artist and his inspirational wife and a workplace for art creation, particularly metalwork.
Located near Huércal-Overa, surrounded by 5.3 hectares of land, it became a land of modern sculptures designed and placed with precision and perfectionism.

Living space 163m2 3 bedrooms / 3 bathrooms en suite
Hangar 211m2
Covered Pool 70 m2
Plot 53,720 m2
The art and the house are now matter of inheritance and in preparation for SALE. Valuation always without the ART (negotiable).
Photos and floor plans and more details are available
Agent: margaret{at}casa-contenta.es / +34 950 881 945 also Whatsapp